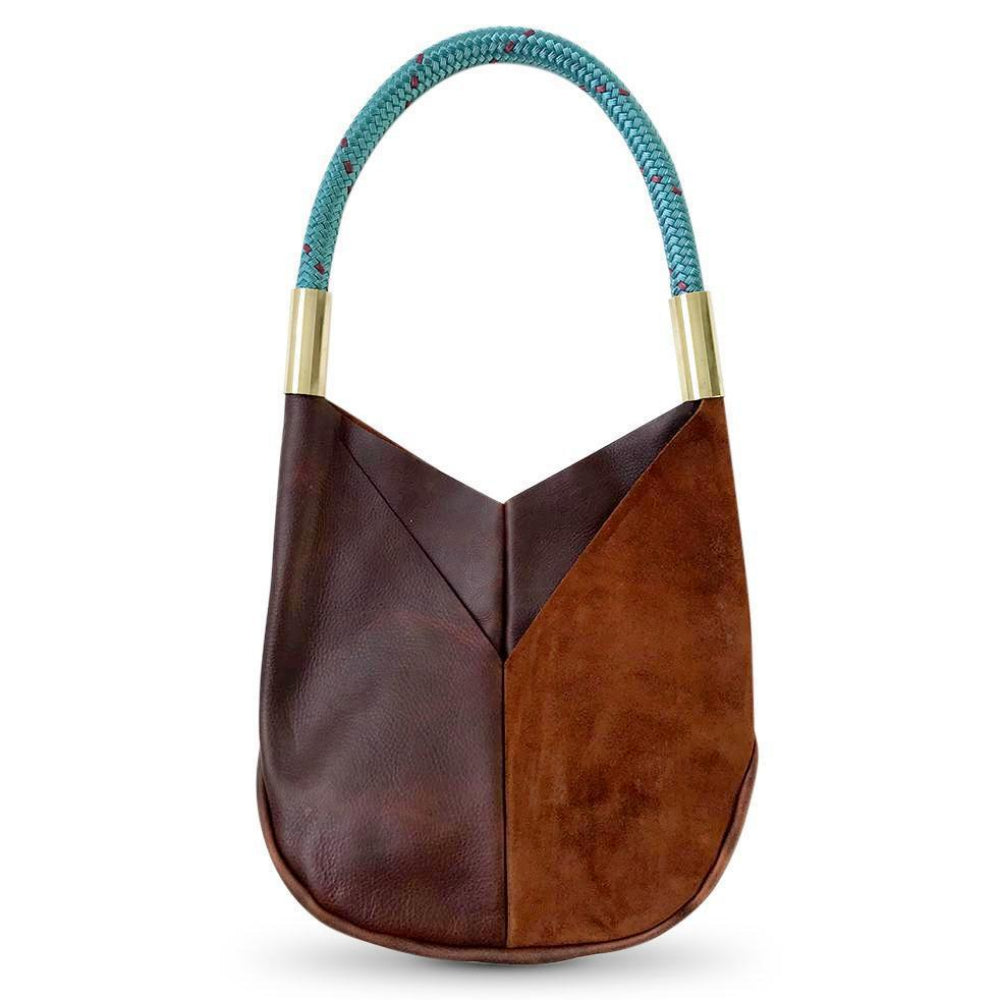 Wildwood Oyster Co.
Brown Leather Tote Bag
$388.00
Handmade in Maine from beautiful, soft, Kodiak leather with boat line that reminds you of your connection to the water. Detailed with industrial brass fittings. The bag has two pockets, so you can effortlessly fit everything you need for your day. The minimalist boho design that fits everything makes the Wildwood Oyster Bag the go-to bag you'll love to wear and are guaranteed to get compliments wearing.
Handmade in Maine 
Dock line made in New England (teal with red tracer)
Two pockets
3" Brass fittings

Please note: as leather is a natural material, each bag will have slight variations in texture and color.
Dimensions:
Handbag is 16" wide x 16" tall x 4" deep
Rope handle is 10"