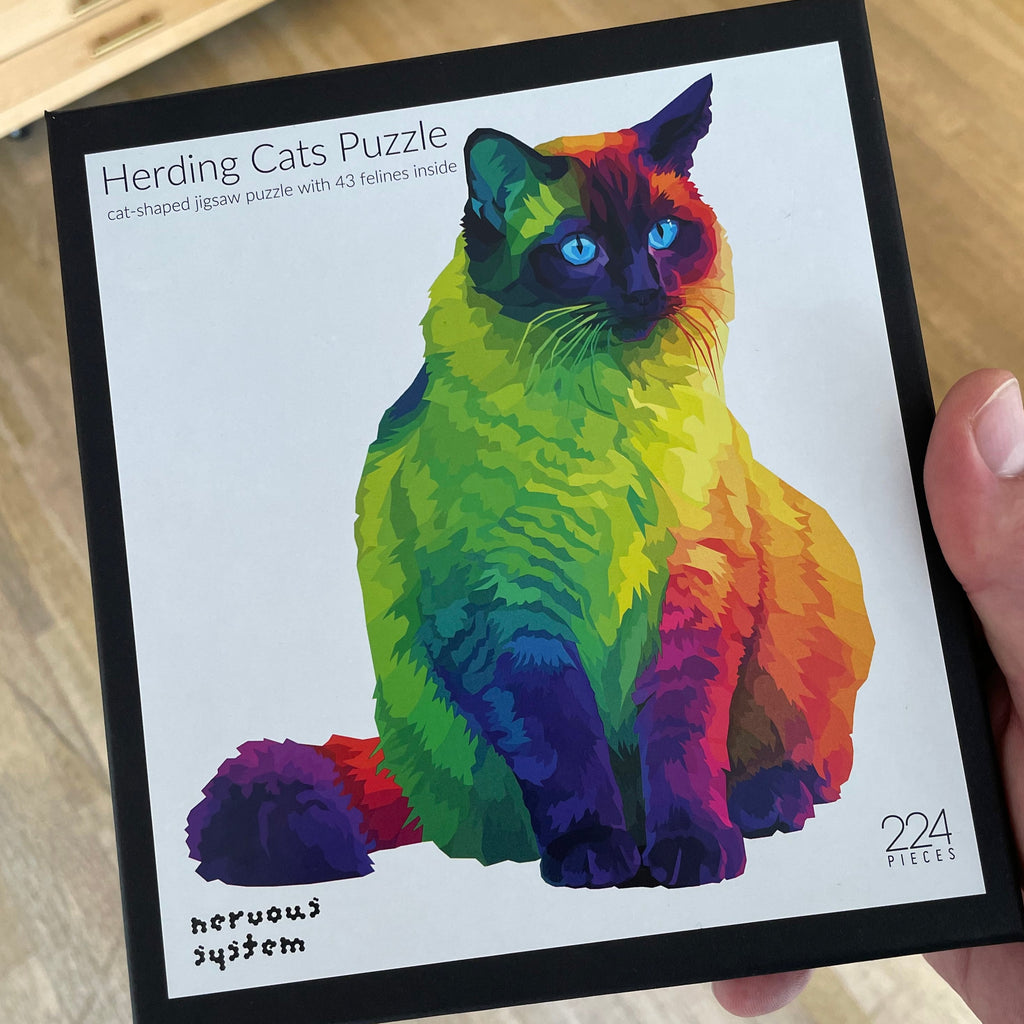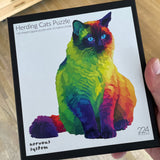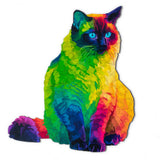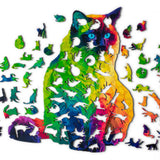 Nervous System
Herding Cats Puzzle
$75.00
Designed by Nervous System
The purr-fect cat puzzle!
Herding cats was previously impossible but now it's a wooden jigsaw puzzle you can complete at home. We've got small cats & big cats; fluffy cats & fur-less ones; a cat in box; snuggling cats; cats that are strutting, sleeping, leaping, bathing and generally being cute. Over forty whimsical felines are lurking within this 224 piece wooden puzzle. 
The technicolor cat artwork was created by Anne Sullivan.
224 pieces  - 13 x 11.5 inches
Laser cut birch plywood