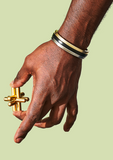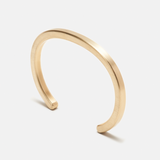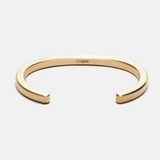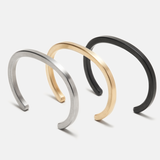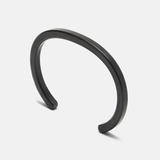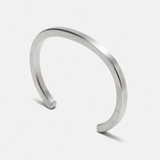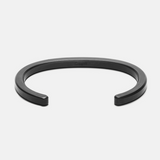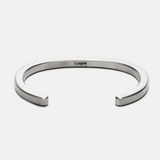 Craighill
Radial Cuff
$60.00
Craighill designed the Radial Cuff in much the same way you might conceive of a perfect t-shirt: it's comfortable, it's flattering, and it goes with just about everything.
The Radial Cuff features a radial shape that closely mirrors the particular oval of a wrist for a glove-like fit, a subtly beveled edge to reflect light and create contour, precision machining for consistent sizing, five different sizes to accommodate a wide range of wrists, and a slimmed down, sleek profile.

The result of many small design decisions is an unfussy, widely applicable piece of outfit-enhancement. It's at home in the maximalist stack of a fully-initiated collector, or as the gateway piece for the adornment newcomer. The Radial Cuff is available in Steel, Brass, and Vapor Black.