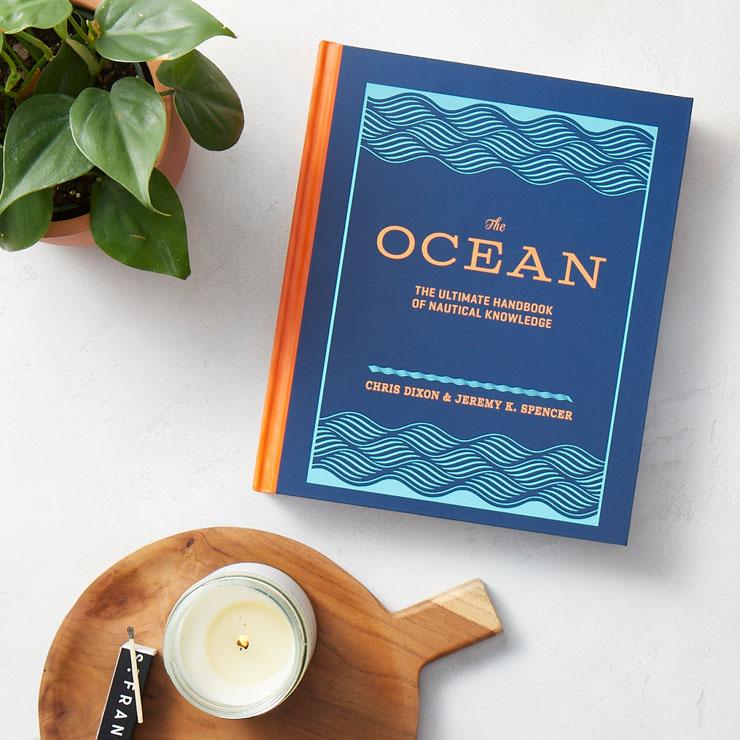 Chronicle Books
The Ocean: The Ultimate Handbook Of Nautical Knowledge
$40.00
The Ocean: A Handbook is a treasure trove of information and inspiration for anyone with an abiding love for the ocean. This beautiful book features short-subject deep dives on topics like science, sailing, kayaking, surfing, diving, survival, and much more. 

From experienced seafarers to ocean novices, for those about to ride their first wave, stand-up paddle on a dive, or identify a bird that landed on the bow, The Ocean is rich with how-to advice and instruction.
Features expert consultation and entertaining asides about the sea
Filled with more than 200 informative and evocative illustrations
A compilation of miscellany and delight for the ocean lover
In The Ocean, a sense of respect and wonder for the ocean come together under a foil-stamped and textured cover. This handsomely packaged volume is the go-to guide for anyone captivated by the wonder, power, and mystery of the sea.
The ultimate gift book for sailors, fishers, surfers, beachcombers, and ocean lovers everywhere.
Authors: Chris Dixon & Jeremy K. Spencer
Hardcover, 360 pages, 9 x 7.5 inches